Welcome to Fruits360! To make your journey smooth, here are some easy-to-follow steps that will help you kickstart your journey!
Once you land on the home page, you'll immediately notice your most recently accessed report in 'Recent Reports'. This helps you effortlessly continue where you left off.
If you're interested in exploring new insights, glance over the 'Suggested Reports' section. This section will provide recommendations based on your previous activities or trending reports.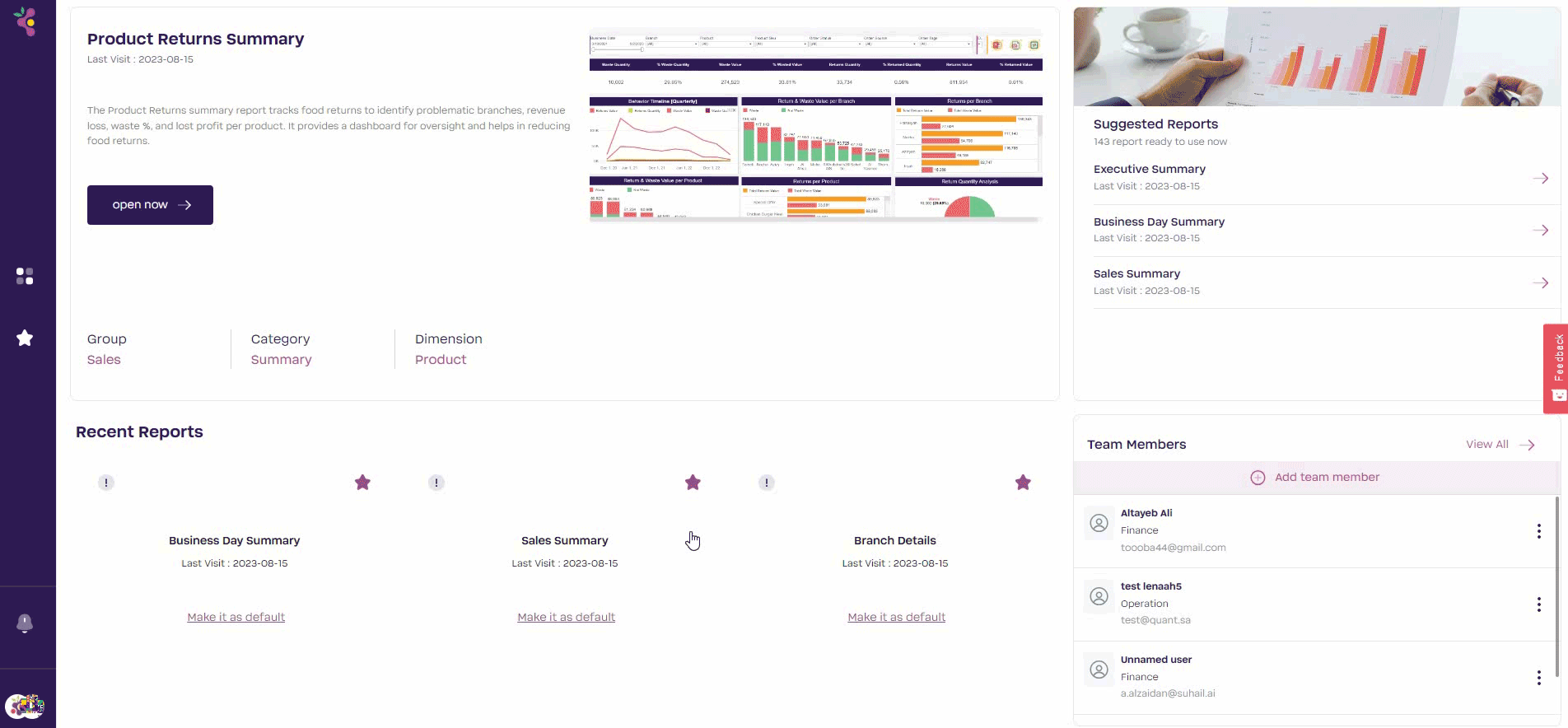 Quick Navigation to Dashboards
Navigate to the dashboard tab. Here, you have multiple options to quickly find the report you're looking for:
Search by Group, Category, or Dimension:

Utilize these filters to narrow down your search. For example, if you want to view reports related to 'Sales', select the 'Sales' category.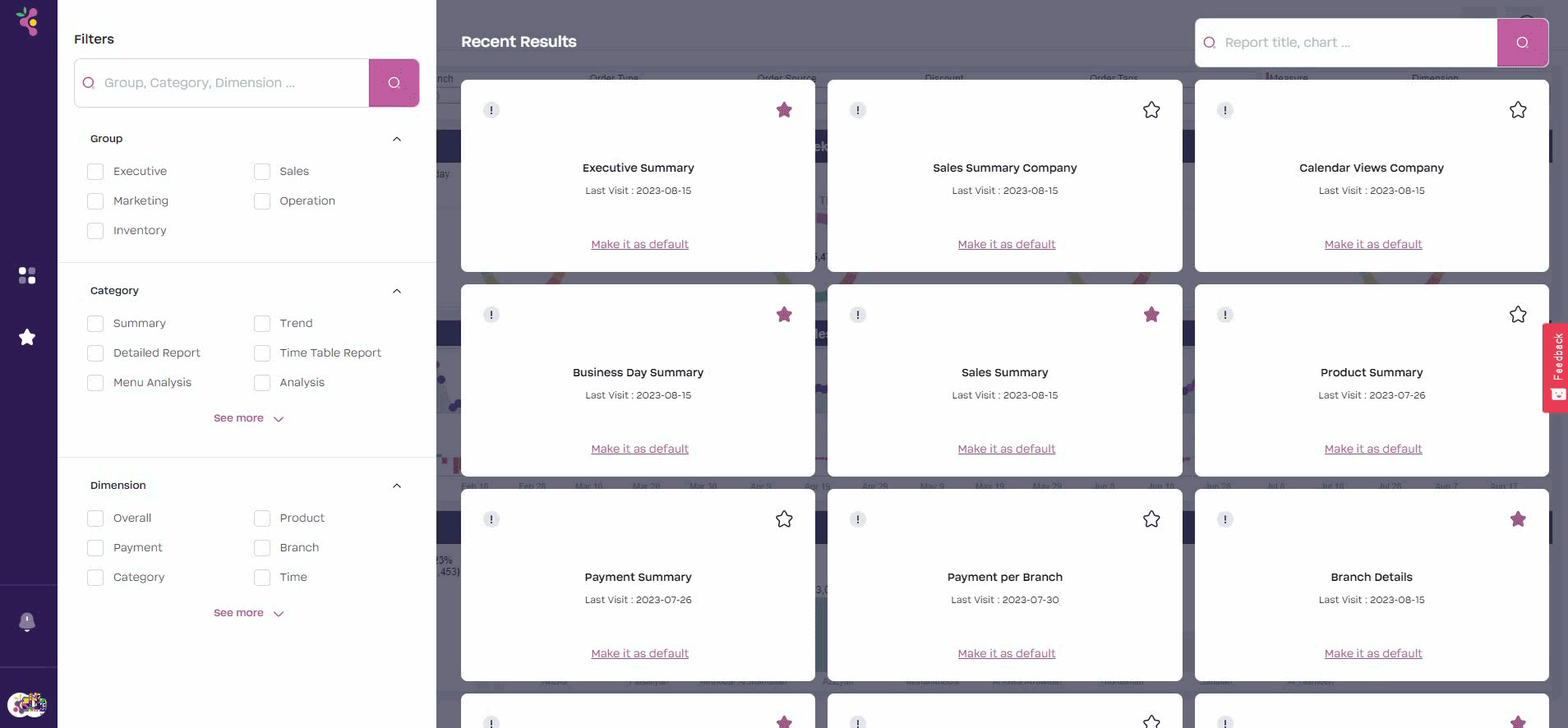 Search by Report Name: If you know the name or part of the name of the report you're looking for, simply type it in the search bar. The relevant reports will pop up as you type.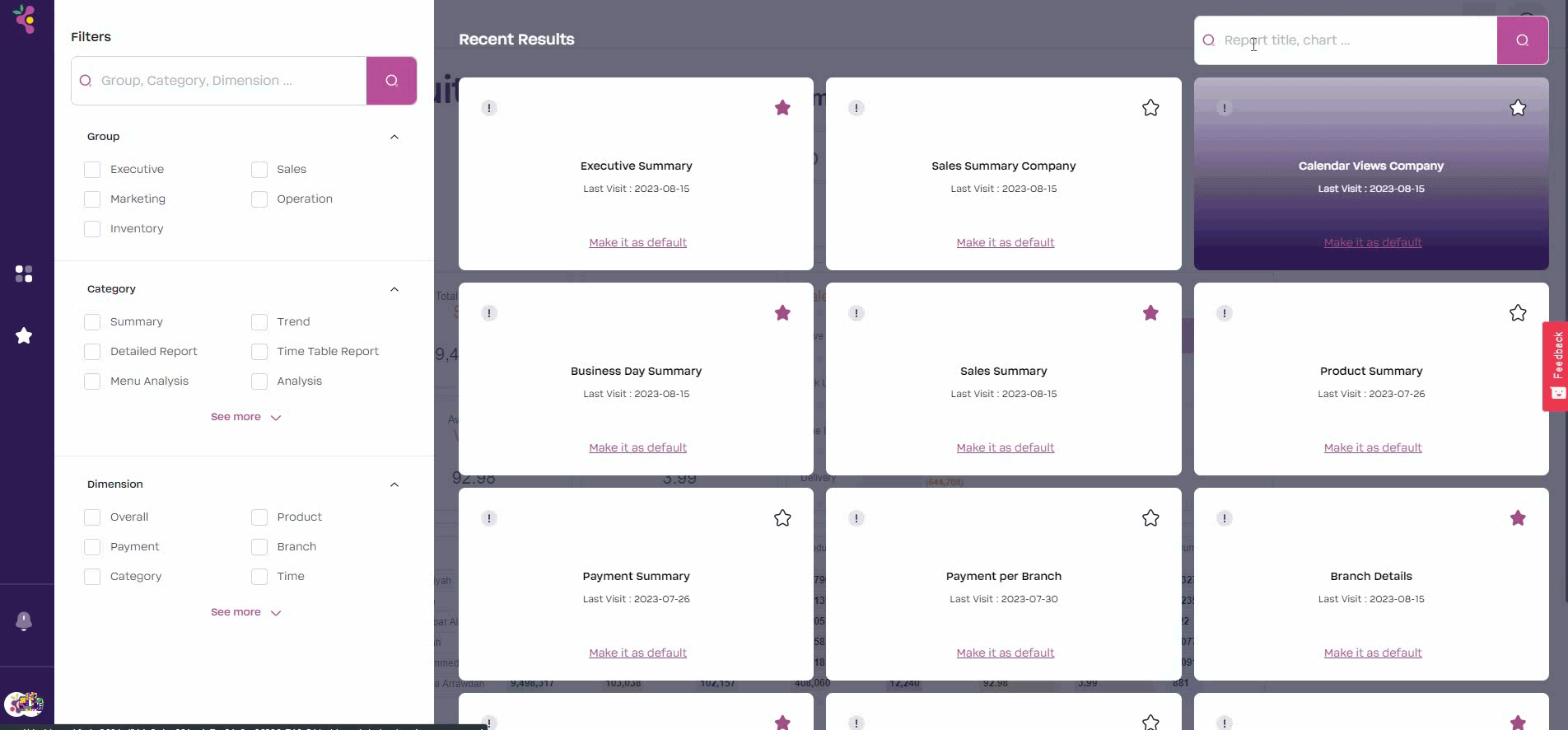 Star Your Favorites: If there are specific reports you frequently access, click on the star icon next to them. They will be added to the 'Favorite Reports' tab, making them easier to locate.
Set Default Reports: You can also select certain reports as defaults, ensuring that they appear on your home page within reach.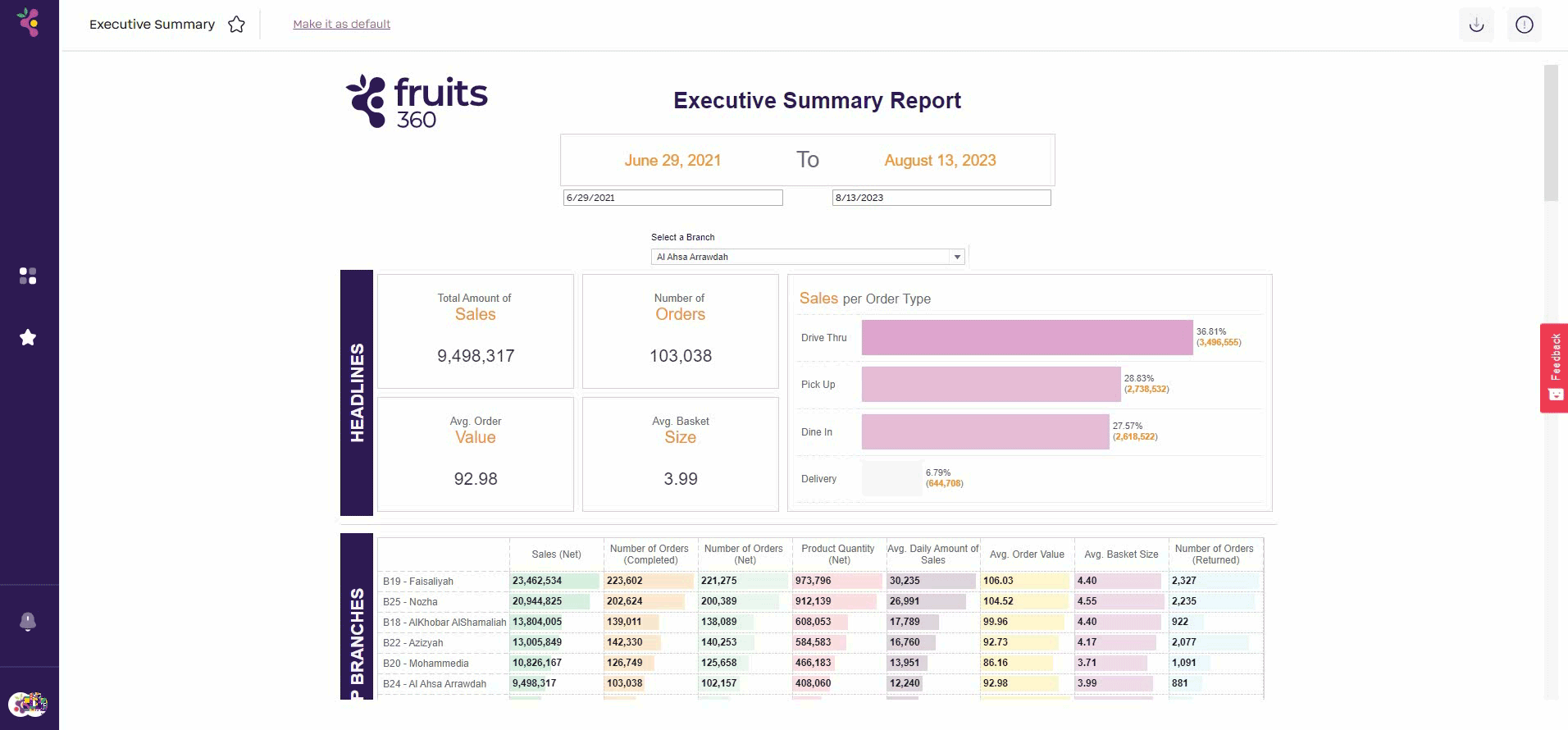 Comprehensive Management: Brands, Users, Integrations, and Beyond!
Locate the profile icon on the bottom left corner of the screen and give it a click.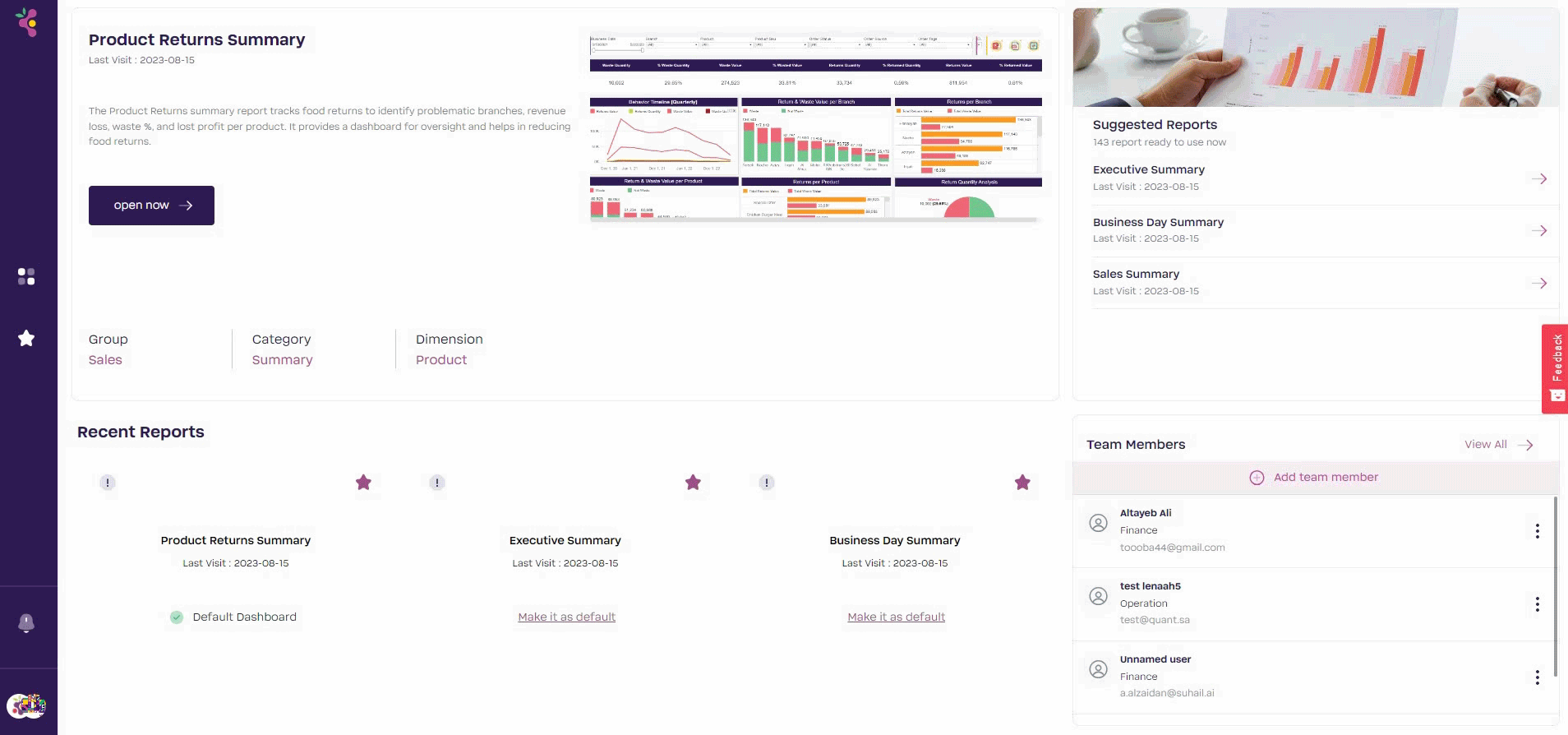 Once in, you'll be presented with various management options:
Manage Access Settings:

Modify who has access to your reports or the level of access they can have.

Manage Your Brands:

If you operate multiple brands or outlets, you can manage all of them from this section.

Manage Users:

Add new users, modify user roles, or remove users who no longer require access.
Integrations:
Seamlessly integrate Fruits360 with other platforms or software you might be using. Here, you can add new integrations or manage existing ones.